Category: GRILLS.
11 food(s) found.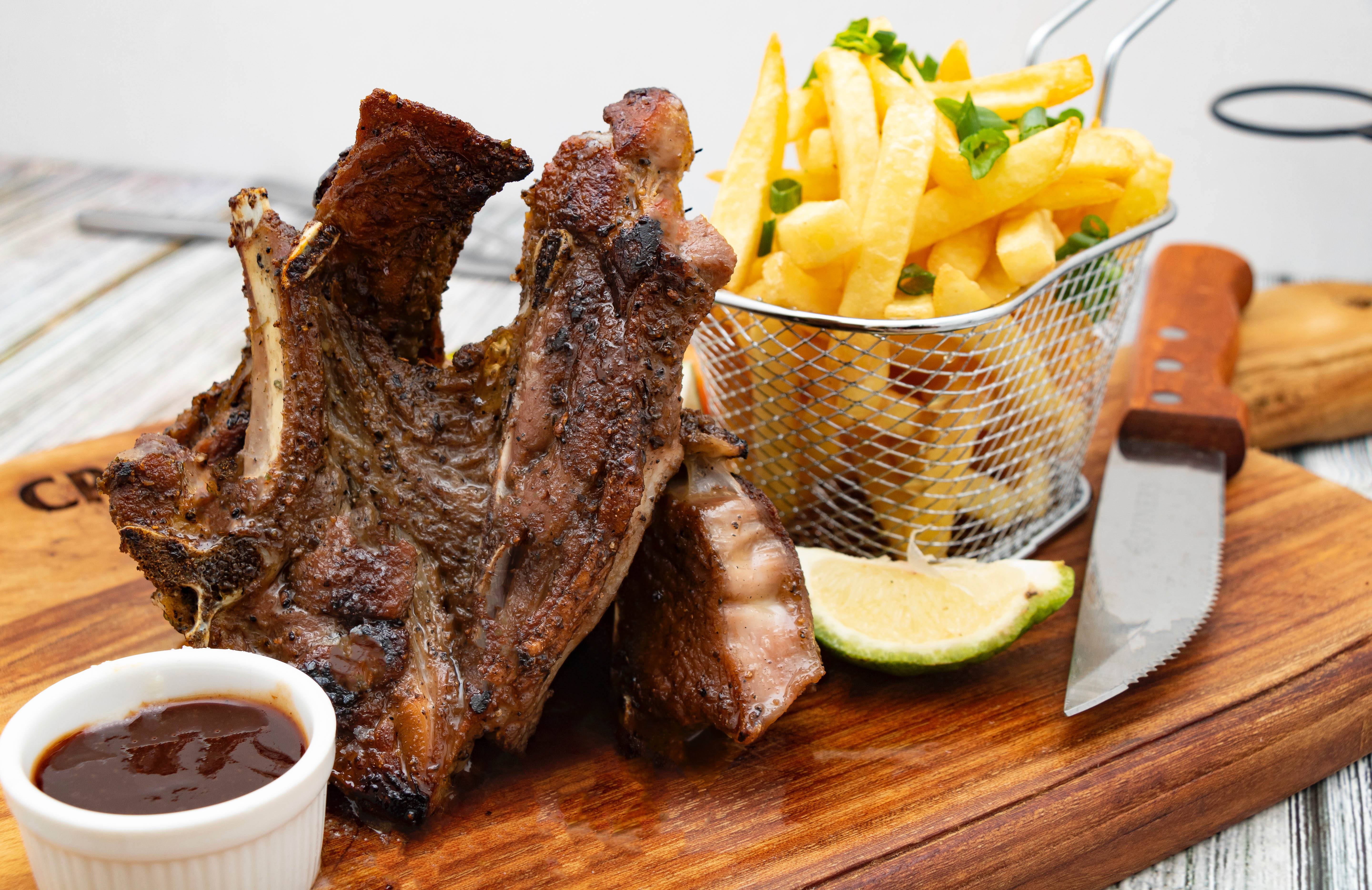 Lamb Chops
with choice of mash potatoes, French fries or rice.
₦16125.00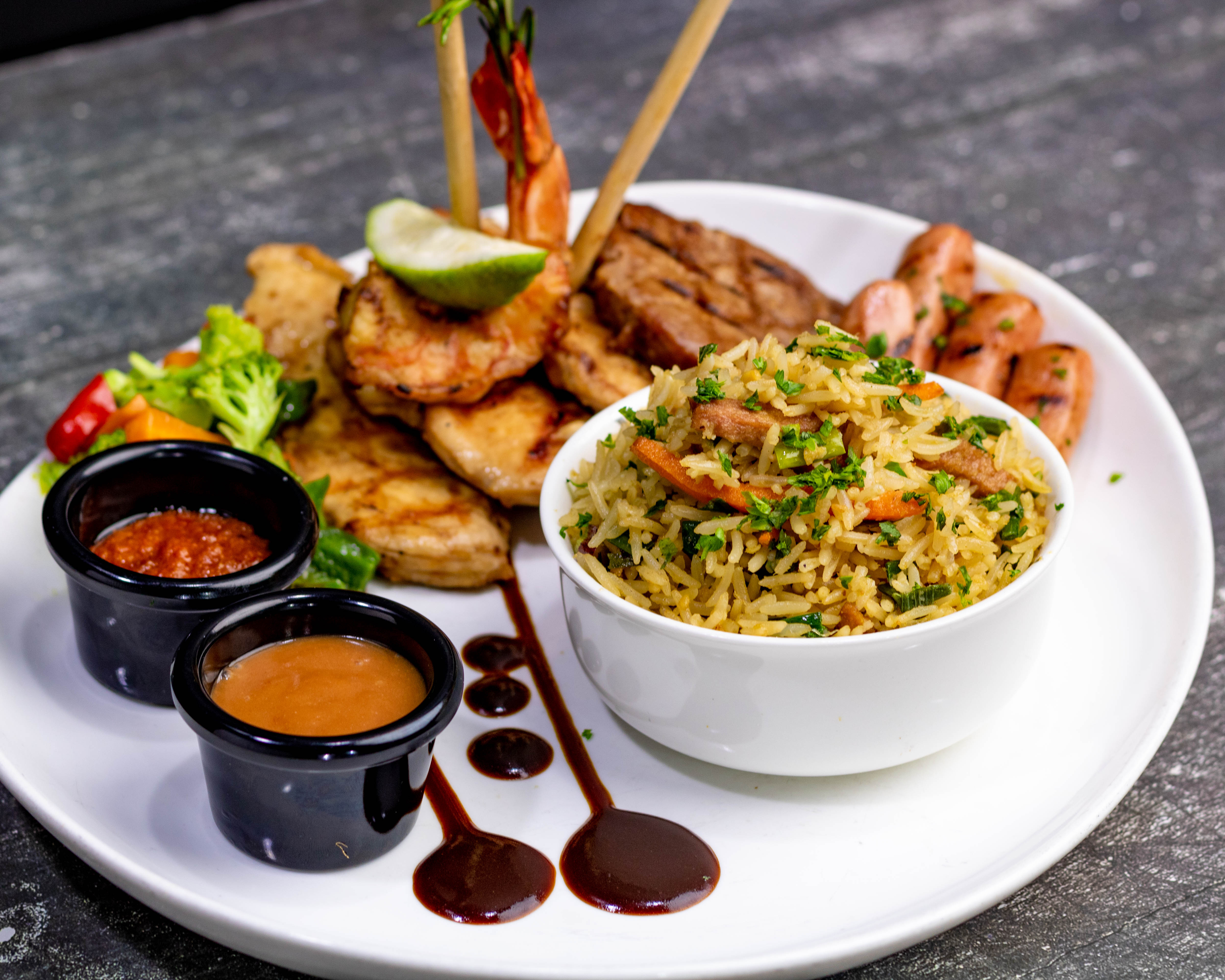 Mixed grills
beef steak, chicken breast, prawns, sausages, tomato served with choice of Rice or French fries
₦15050.00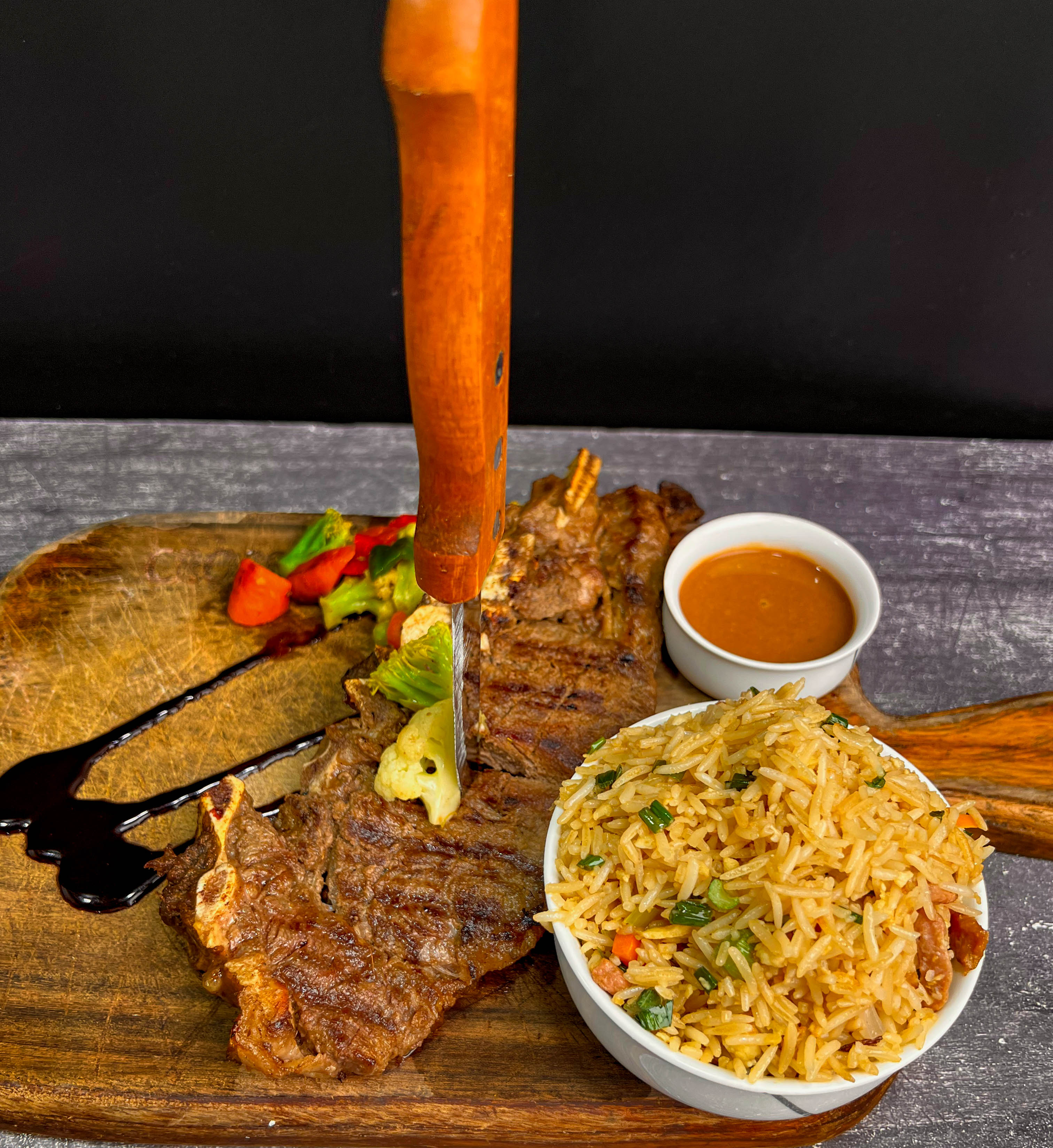 T-Bone Steak
Pan seared in seasoned herbs served on bed of seasonal vegetable with choice of French fries of Rice
₦19400.00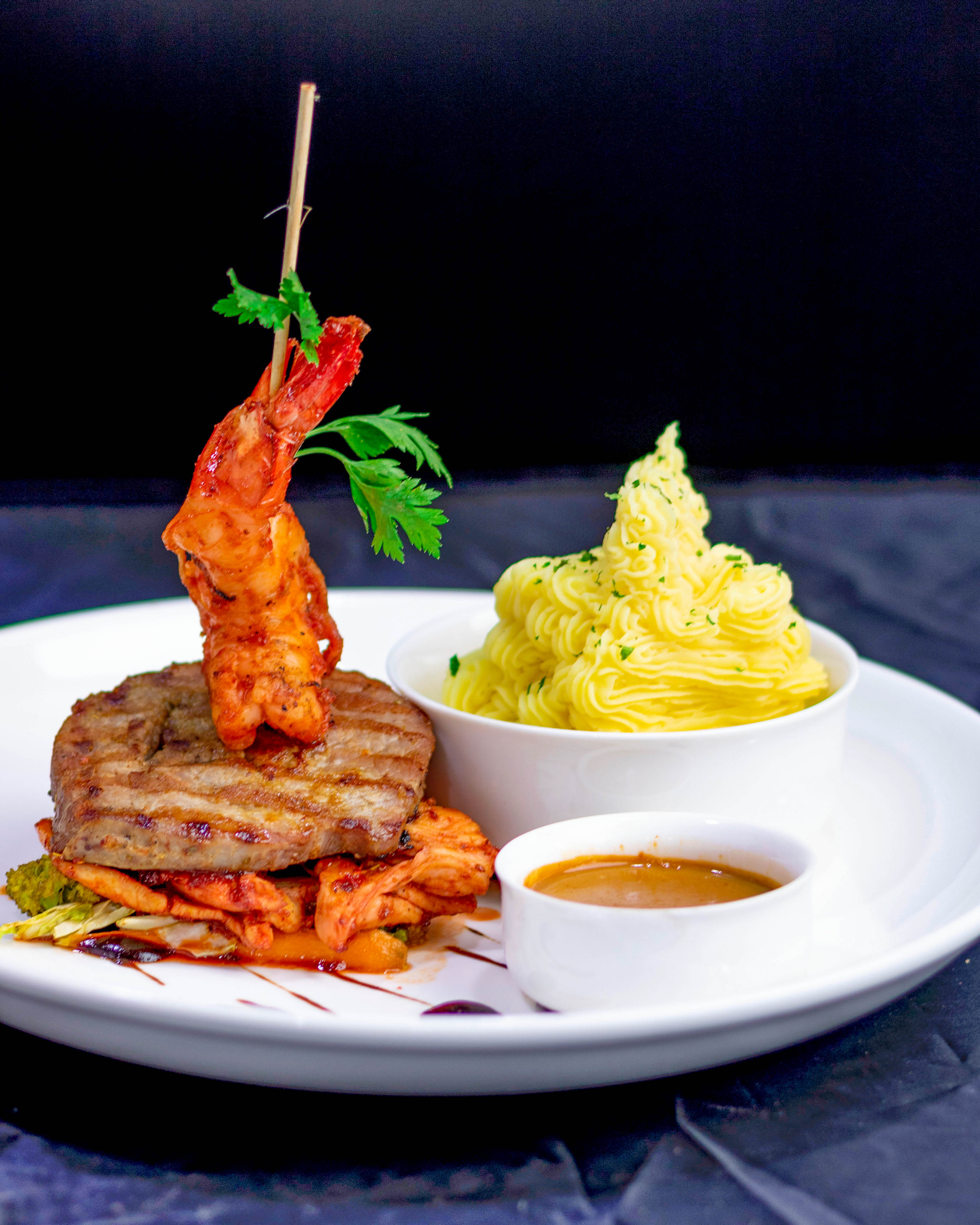 Surf and turf
grilled fillet beef, prawns, with peppered corn served with choice of mashed potatoes/ choice of rice or french fries
₦16200.00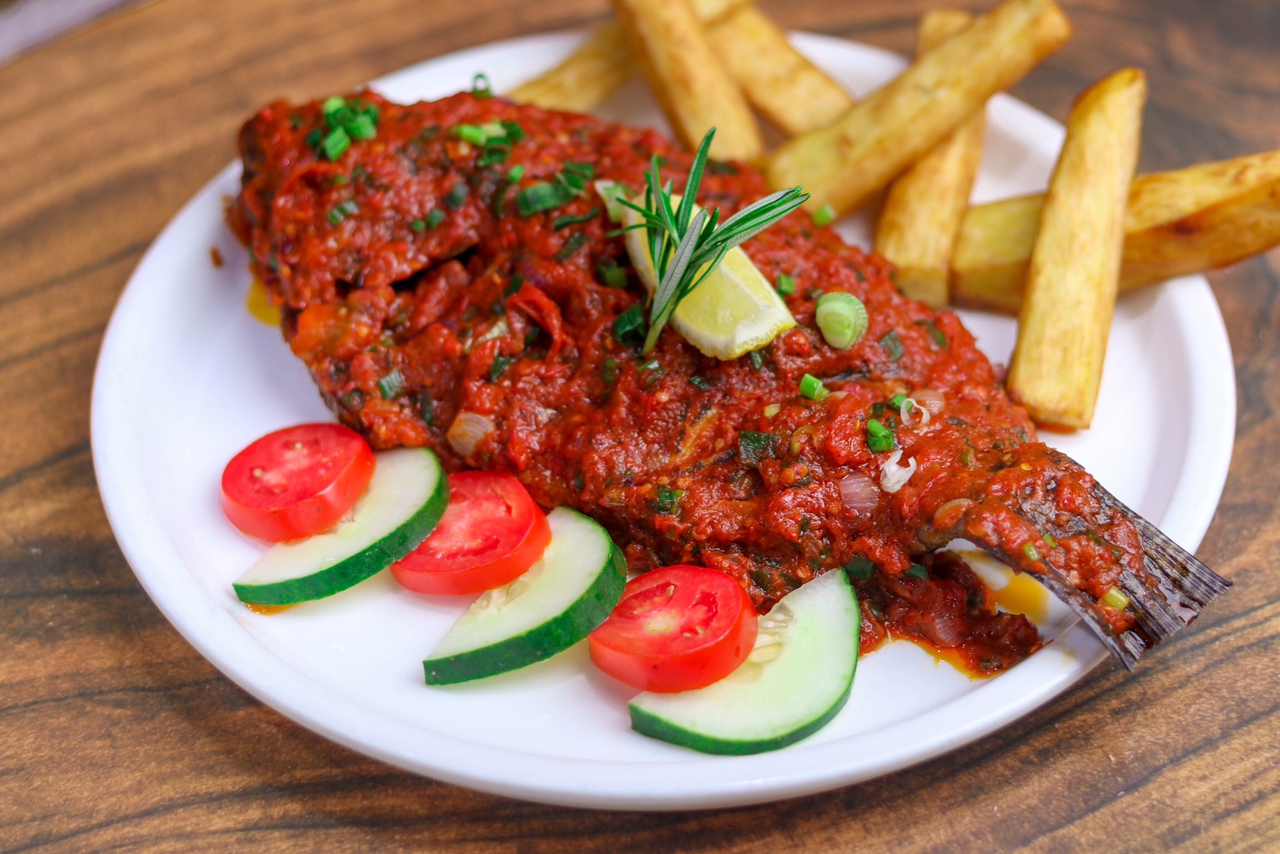 tilapia fish
spicy fish served with hand cut yam/ fried plantain
₦15050.00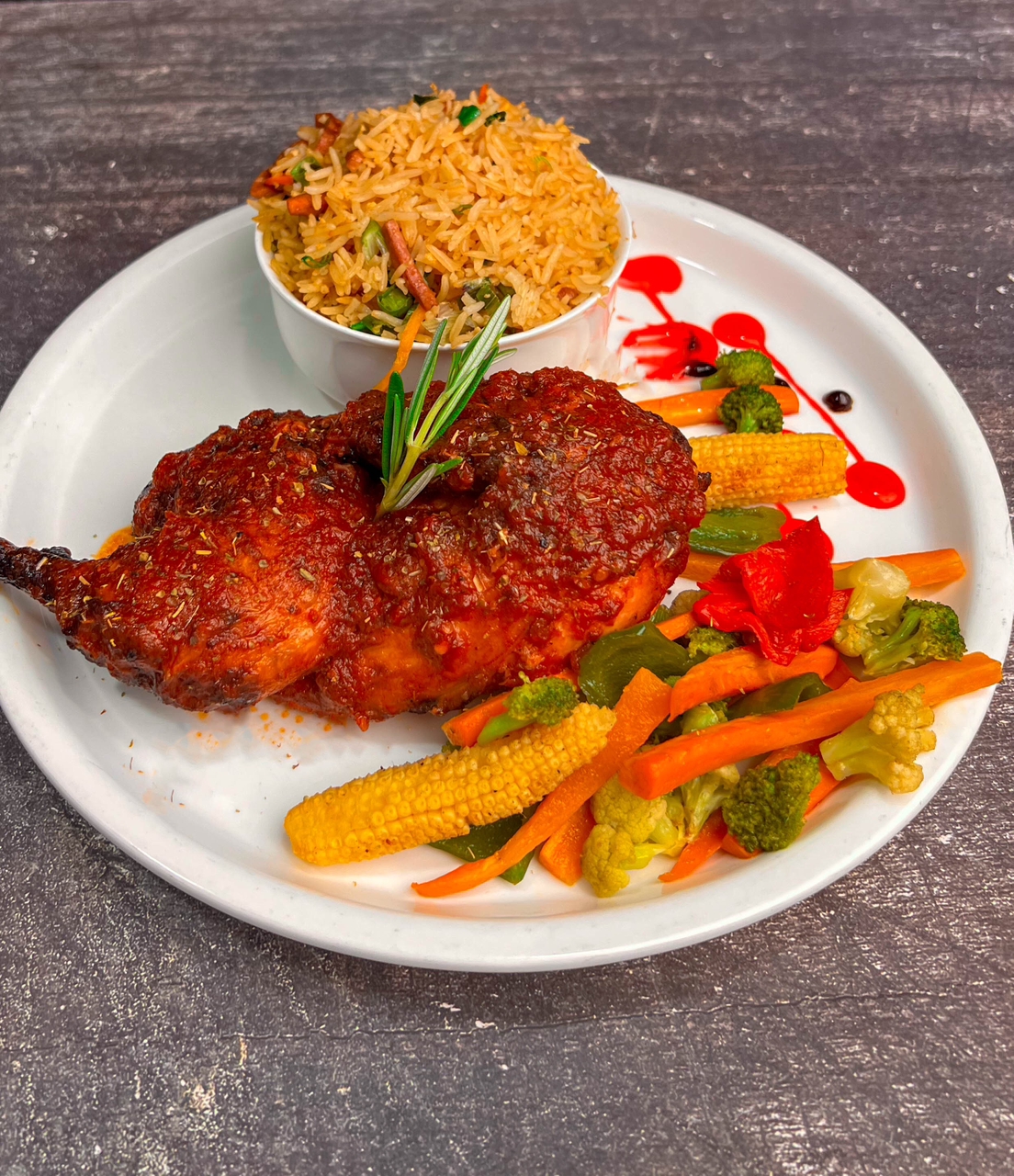 strawberry chicken
24 hours marinated 1/2 chicken grilled to perfection
₦13440.00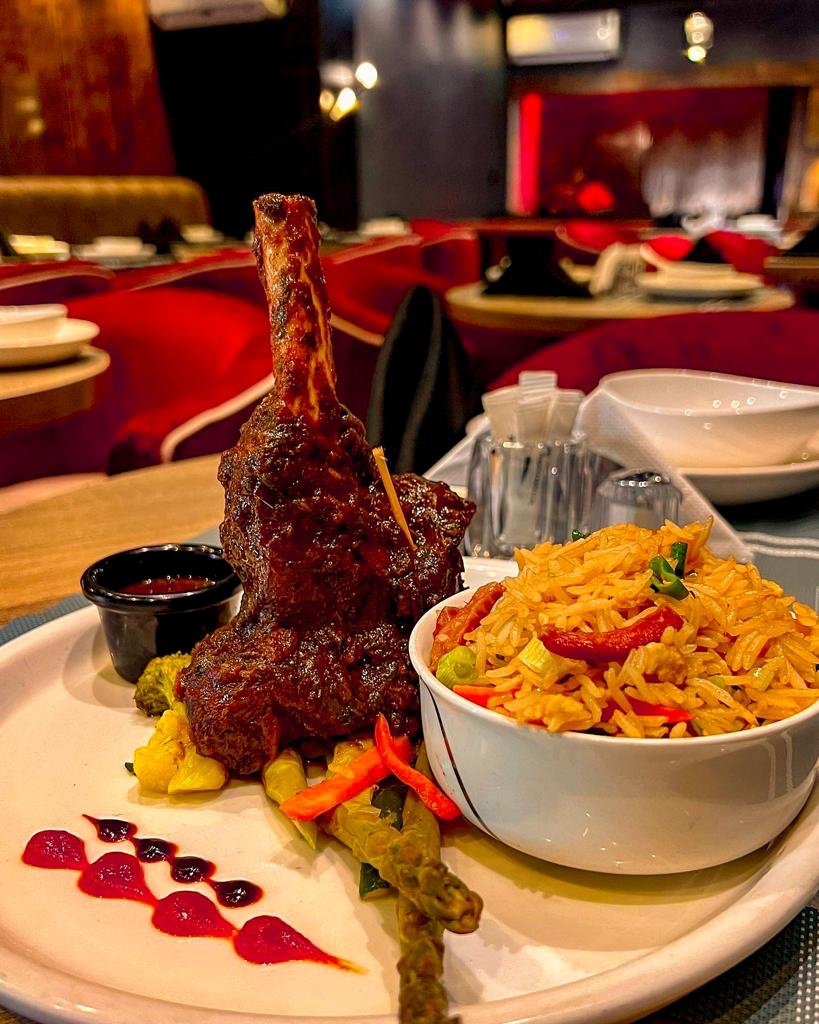 lamb shank
lamb shank cooked in celery gravy sauce, served with choice of mashed potatoes, steamed rice, French fries.
₦15050.00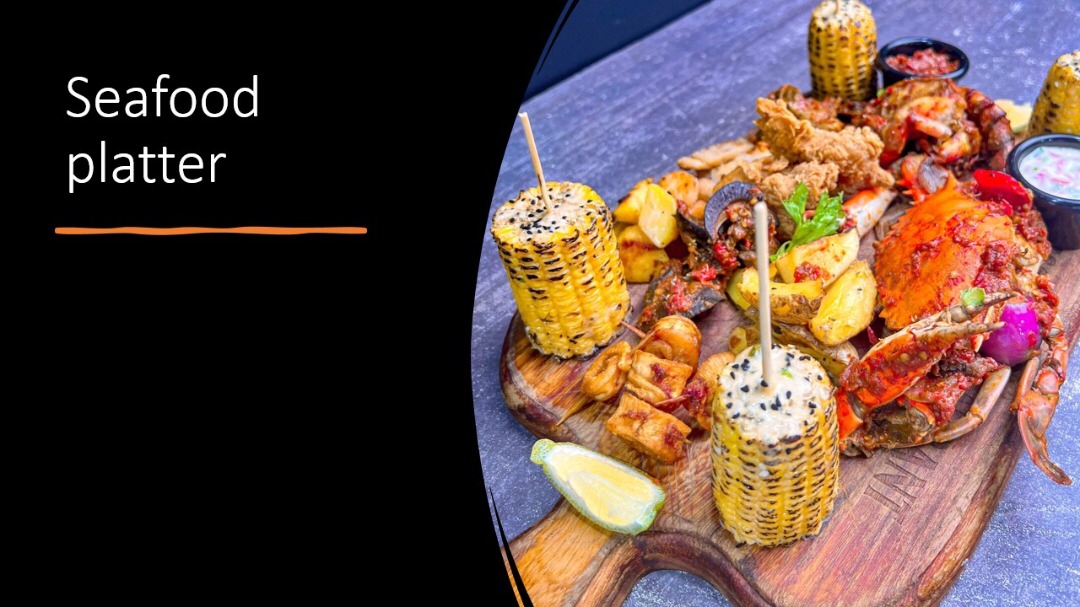 seafood platter
prawns, calamari, shrimps, peppered gizzard,crab, sauteed potatoe, grilled sole fish, peppered snail. and dirty corn , ganished with herbs
₦40850.00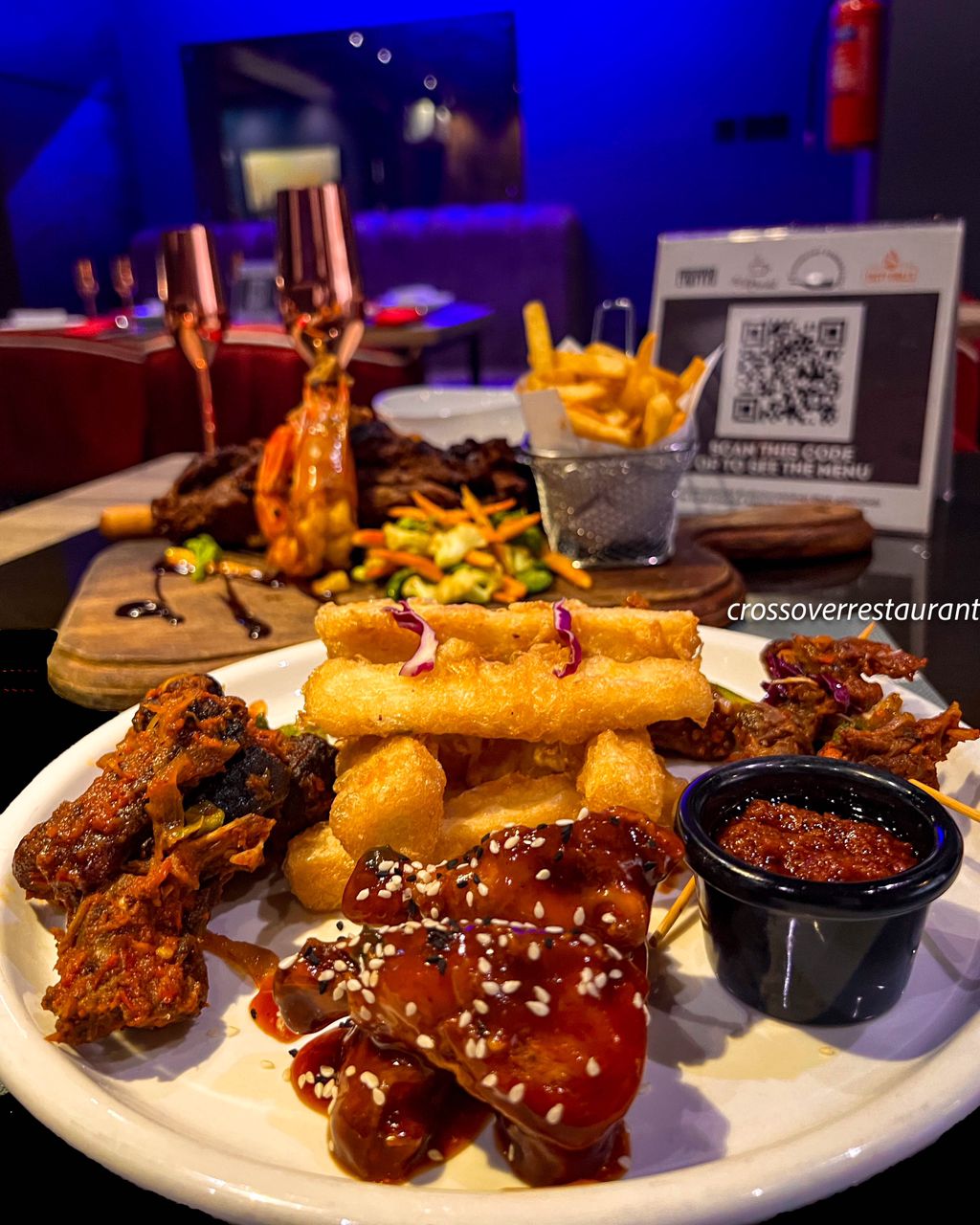 MEAT EXPLORATION
GIZZARD KEBAB, GOATMEAT,BEEF,BBQ WINGS SERVED WITH YAM STICKS
₦16200.00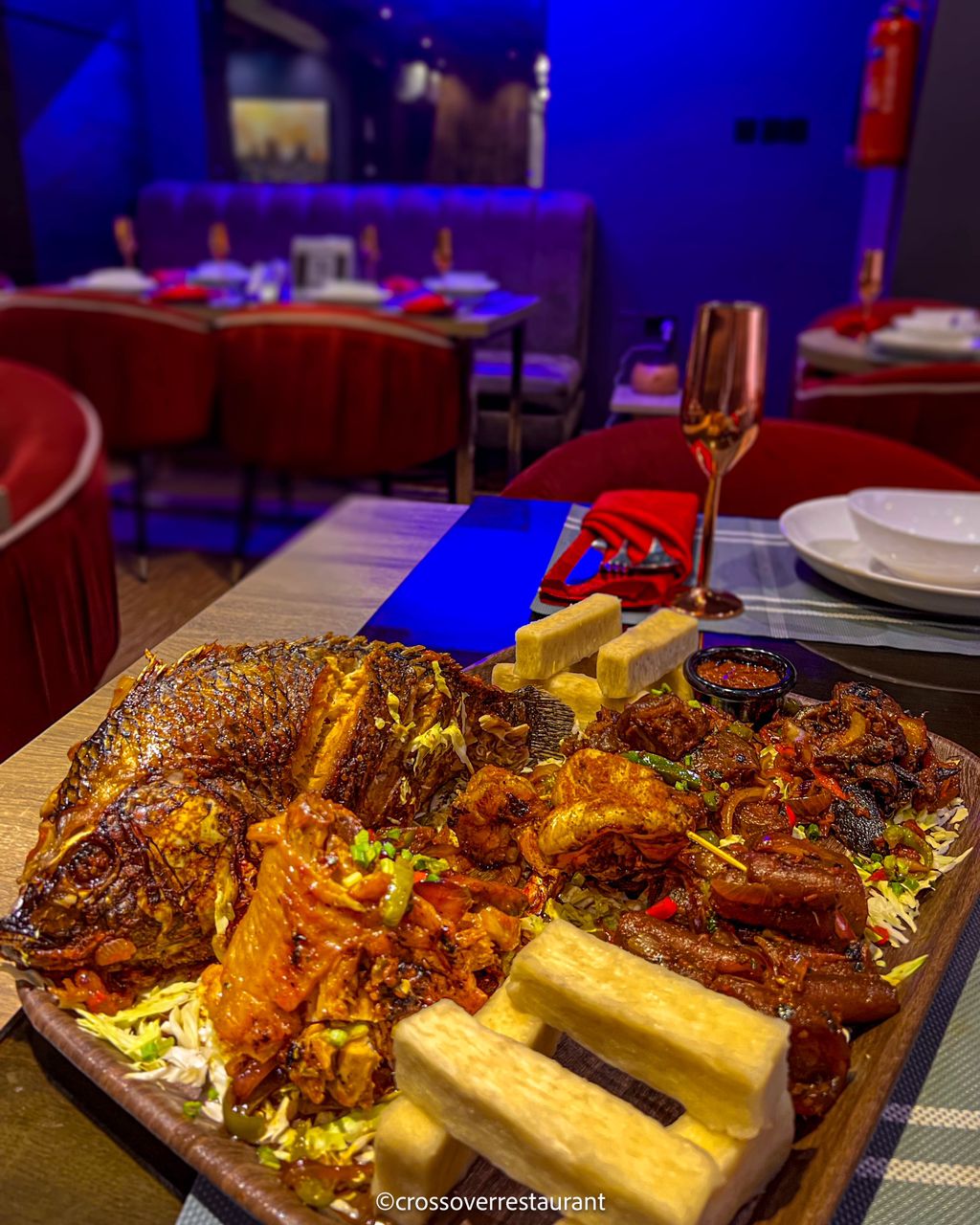 OGARANYA PLATTER
GOATMEAT,SNAILS,TURKEY WINGS, JUMBO SUYA PRAWNS , TILLIAPIA FISH
₦48400.00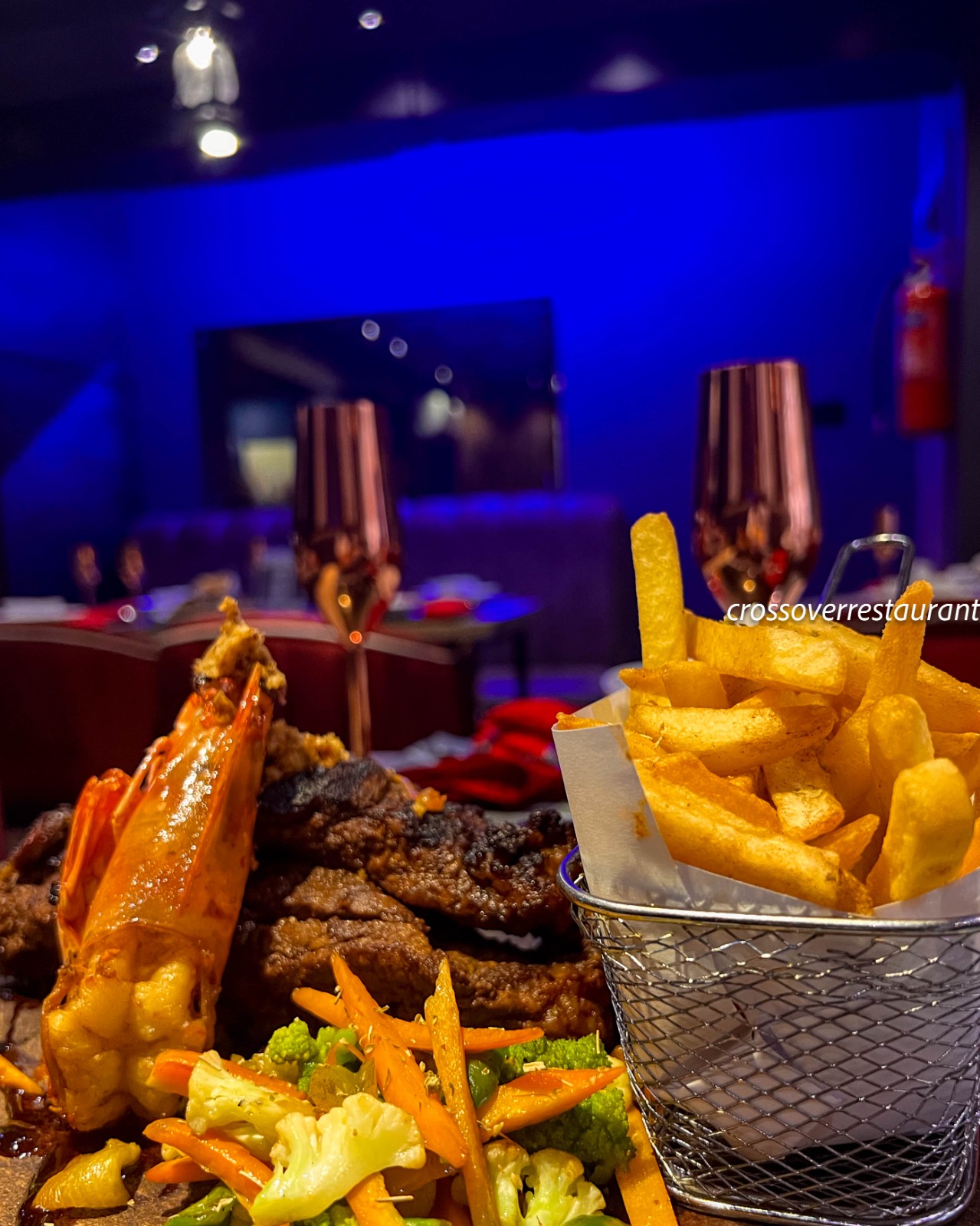 PREMIUM SIRLOIN STEAK
SIRLOIN STEAK MARINATED IN PEKING SAUCE SERVED WITH IRISH Mashed POTATOES
₦17800.00